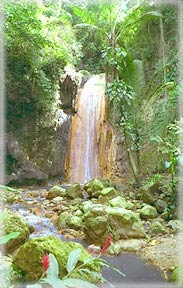 NIC.LC Registry Domain Name Policies
Domain Name Registration Policies Summary
Domain names are registered on "first-come, first-serve" basis.
Applicant must demonstrate a legitimate interest in the domain name.
Applicant certifies that the use of this name does not violate trademark or other statutes.
Registration of the domain name does not interfere with the rights of any third party.
Domain name not being registered for any unlawful purpose.
Registering a Domain name does not confer any legal rights to that name.
Disputes between parties over the rights to use a particular name are to be settled between the contending parties using normal legal methods.
Applicant agrees to be bound by the terms of current domain name policy.
Agent accepts the responsibility to notify the applicant of the conditions on the registration of the domain name.
Applicant agrees that the terms and conditions of the Policy Statement may change from time to time.
The applicant will abide by the procedures specified in the Policy Statement.
The Registration Agreement shall be governed in all respects by and construed in accordance with the laws of St Lucia.
Domain Name Registration Policies